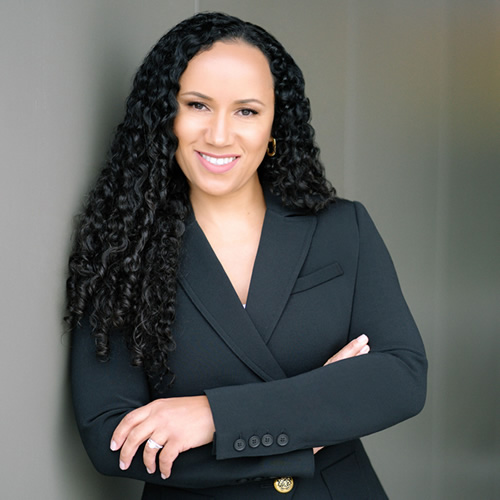 Paula Seymour
Associate
Determined and committed, Paula Seymour is a seasoned criminal defence lawyer.
She represents clients charged with all manner of offences, but her practice focuses mainly on complex and serious criminal matters. They range from firearms and weapons to large-scale drug trafficking, sexual assaults, human trafficking and kidnapping cases, attempted murder, aggravated assaults, fraud, property-related offences and robbery.
She appears before various Tribunals, the Ontario Court of Justice and the Superior Court of Justice in both judge alone and jury trials throughout the Southern Ontario region.
She takes on each case in a strategic manner, making it her personal mission to achieve favourable results for her clients. She has secured dismissals for those who have had their Charter rights violated by the police. She is also sought after by other lawyers seeking representation for their friends and family.
Paula values transparency, discretion and proactive representation. She ensures her clients remain well-informed as she navigates them through the complexities of the criminal court process.
A 2007 graduate of Osgoode Hall Law School, Paula was called to the Ontario Bar in 2009. She earned a wealth of experience at a prominent criminal law firm before launching her own practice in 2013, building it based on word-of-mouth arising from her many accomplishments in court. She joined forces with Roots of Law in 2019.
Paula has served as an articling principal for lawyer licensing candidates and mentors junior lawyers and students pursuing a career in law. She has also appeared as a panelist at various legal seminars.
She currently serves as a Criminal Law Expert for the Law Practice Program at Ryerson University's Lincoln Alexander School of Law.
An outdoor enthusiast with a black belt in martial arts, Paula travels extensively throughout the world but particularly enjoys spending time with her family at their second home in Trinidad.
Paula is a member of the Criminal Lawyers Association and a member in good standing with the Law Society of Ontario.
Back to Our Firm